Manag Machines division is a unique project of four MULTICRAFT GROUP companies joined together.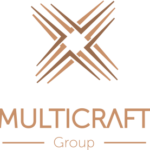 We will deliver complex solution for automation and robotization
We automatize and robotize
We automatize constructive, assemble, logistic and other workplaces with inclusion of robots. We design and construct reliable Single-purpose devices for you custom workplace.
Custom automation process
Our service includes complex solution – from thorough analysis and design of systematic solution, through mechanical parts and programming till delivery of all components and electronic parts.
Systematic and coherent solutions
We solve every project systematically. Since the beginning we care of every small element and detail. This leads to designing simple construction meeting every requirement.
Industrial automation and robotization helps you:

Ensure accurate and effective assembly

Observe fast and repetitively accurate manufacturing process

We help you to continuously link internal processes of Industy 4.0.